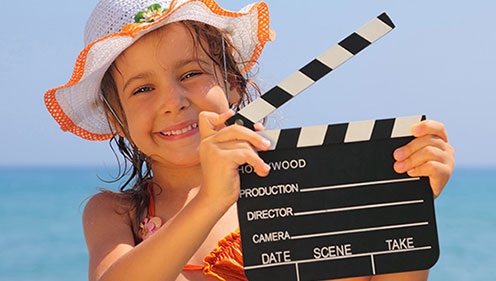 There tons of free video editing software with a different set of features. Whether you are new to editing or a professional editor, it's easy to get confused when shopping for a video editing software. You might have unique preferences for the workflow, and even the most technically advanced programs might not suit your needs.
Here are the tips to ensuring that you choose the best video editing software.
Use free trials

Free trials are the best way to get a feel of a video editor. You should consider video editors with free trials as they give you a chance to test video editors and determine the one that suits your needs. Testing many programs allows you to find the software that offers you the shortest learning curve and flexibility. You can also try free software since most of them are now compatible with many operating systems and offer as many features as editors that are available at a cost.
back to menu ↑
Choose a software depending on your experience

If you are entirely new to editing, you might not want to start with a professional video package. It is best to choose a program that provides you with a fast workflow with regular functions. This prevents you from getting an option paralysis or confusion. Similarly, if you are an experienced editor and have been using a cracked version, choosing a low-priced software may not meet your expectations. This means that your choice of a video editor is dependent on your interest and learning curve.
back to menu ↑
Choose your software based on price

If you are not making a video for commercial purposes, there is no need to purchase an expensive video editor. Many free video editors offer excellent features and make your home video look professional. Additionally, you do not need to buy software in the $300-400 price range if your budget is only $100. With $100, you can get quality and standard software that has tons of effects and options. However, the more you spend on a program, the more the functionalities available and the more experience you will need to exploit the full potential of the software.
back to menu ↑
Select a software with an intuitive workflow

A project should have a seamless workflow without referring the user-guide each time you require an effect. Some software are complicated, and you might realize that after working on a project for one hour all you have accomplished is loading the video into the editor. A good editor should be easy to use and puts all tools at your fingertips.
back to menu ↑
Your timeline should have multiple functionalities

Regardless of your experience in video editing, you should have the option of adding a few effects to your timeline such as a separate music track over video and transitional effects in-between video clips. You should also have information to orient you while editing audio spectrum and video frames and intuitive icons and time markers for video effects. You should identify a software with these options to make editing easier and enjoyable.
back to menu ↑
Consider your audio options

A video editor with audio editing capabilities saves your time and prevents stress while making a film. This depends on how in depth you are willing to get with your audio. You should consider whether the audio has its track or tab in the timeline and the ability to separate audio from a video on its track. Also, you should determine whether the software enables you to adjust volume, add audio or music as well as noise reduction effects.
back to menu ↑
Select for your end product

It is essential to choose a video editor with the capability to suit your preferences on the final product. For instance, if you want to make 3D and high definition videos, you will need a software that can deliver such quality. You should read product reviews and compare the software as well as pay close attention to the product pages of the software you are considering to narrow down your options to the ones that suit your needs. You should also consider whether your audience is keen on effects in your video or need subtitles or many audio tracks. From that view, you should consider a software that matches the preferences of your audience and the final product.
back to menu ↑
Learn then upgrade

It is essential to upgrade when you accumulate experience on your program because the software might not offer as much as you need. However, it is important to take time before upgrading to avoid confusion while dealing with programs that are more sophisticated. Overshooting the right software can be disadvantageous as it can prevent you from nurturing the enjoyment you can have from acting on such projects.
The above tips can help you decide on software that meets your expectations. You should try free software such as Wax because it offers as many features as premium video editing software. You ought to compare software to determine the one that matches your preferences and suitable for the quality of your final product. The timeline for Wax has multiple functionalities, which makes it a good software for both beginners and professional video editors.
back to menu ↑
Conclusion

The Wax video editor is arguably one of the best free video editing software. It supports many formats and is easy to use. You can use it as a standalone program or as a plugin for other video editors, which increases your flexibility when editing. It supports many video and image formats that make it a universal video editor. Although its user interface is a bit old-fashioned, it offers hundreds of presets that make your final video look professional and authentic.